---
Recently completed website project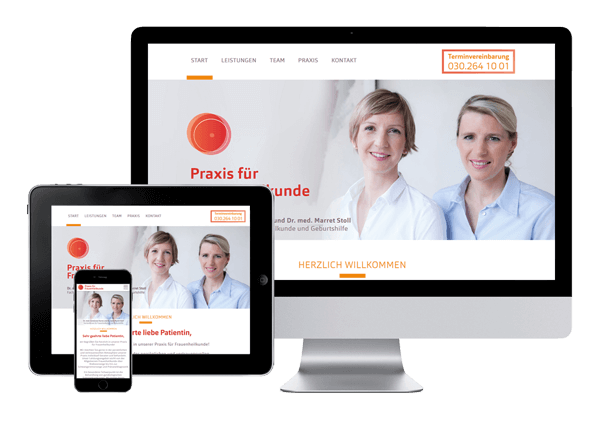 Customer: Praxis für Frauenheilkunde, Berlin-Tiergarten
Creation of the website with Contao CMS
Responsive website for optimal display and usability on the desktop, tablet and smartphone
SEO
---
Website creation with a Contao content management system

Present your company with a modern, forward-looking Internet presence that you can maintain and update yourself. We create your homepage with a content management system (CMS) from Contao.
A website with a Contao CMS provides some advantages over a "normal" website. Direct editing of the content and simultaneous use by several users - and everything is updated without programming knowledge decentralized and password protected simply via the webbrowser!
With the Contao CMS, you can easily add new webpages to your website. In this way, you are almost independent of other agency services, and should you need technical support, our update service is available for Contao maintenance
Are you interested in, or do you have questions about website creation with a Contao content management system? Please contact us! Just give us a call or send us an e-mail. In Berlin and the surrounding area of Berlin, we also like to come to a personal meeting with you.
---
Website creation for mobile devices
You already have a website and would like to provide your visitors and customers with a mobile version without having to create a completely new website?

No problem! We create a website designed for Internet users with smartphones, leaving your original home page untouched. Long loading times, errors in the display and poor usability are therefore a thing of the past.

Learn more about website creation for mobile devices.
---
Website creation for a social project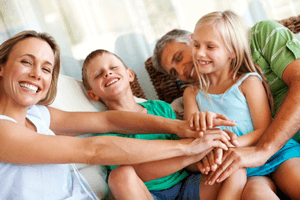 Social commitment and honorary activities in our society deserve the utmost respect. We also want to get involved and therefore there will also be a social project for us this year. Non-profit organizations, as well as socially committed individuals, in Berlin and the surrounding area can apply for a non-profit project with us. For the idea that convinces us most, we create a website with a content management system from Contao - free of charge, of course. This gives your project an individual and professional Internet presence.
Bring your social project to the Internet and apply until 31.03.2017 with us. Please send us an e-mail, in which you will briefly present your non-profit project. All applications which, from our point of view, meet the criteria of a social project will be made available for voting on our GooglePlus page after the end of the application period.